DONATE A MEAL TO HEALTHCARE WORKERS ON THE FRONTLINES OF COVID-19
These are challenging times for everyone. But we can get through this together by helping each other, and by supporting one another. We are so immensely grateful for the sacrifices of our first responders. We want to help do our part by feeding the nurses, doctors, and other healthcare workers at ERs, ICUs, and related hospital departments. They are the real heroes who are tirelessly working day after day battling the COVID-19 pandemic.
Our small local businesses are struggling with this pandemic too. But we can still work and we want to help. Please help us support our caregivers and our local food businesses through donating. We can accomplish this together!
WHAT WE DO
We make healthy and nutritious meals that include a delicious dessert in our commissary kitchen in Beaverton, OR. We will then deliver those meals to St. Vincent Hospital.
Donating to this cause will bring some joy and help those risking their lives daily at our hospitals. It will also help small food businesses, who have been struggling because of the coronavirus pandemic to survive during this crisis. It will help to unite us as a community and show how much we care for each other. Most importantly, it shows how thankful we are to those who do not have the choice to stay safe at home.
100% of the money received will go to the food businesses to make these meals, and 100% of the meals will nourish the heroes on the front line.
Our goal is to feed as many healthcare workers as we can. We will not stop at St. Vincent Hospital. We want to expand to provide to as many as possible in the Portland area.
WHO WE ARE
Barbara Vybiralova is an owner of Bohemian Kitchen, a commissary kitchen and incubator that supports small local food entrepreneurs in operating their businesses.
Barbara has a very special relationship with St. Vincent hospital. Both her boys were born prematurely there. During her first pregnancy, she suffered from HELLP Syndrome and Preeclampsia. Without the excellent healthcare they provided, she and her son Christopher would have died. Christopher then spent 5 weeks at NICU. Today, he is a healthy boy. Her second pregnancy was even worse. Charlie was born at 26 weeks and spent 13 weeks at NICU. He is legally disabled and continues to receive care at St. Vincent. He is basically a
healthy child now, thanks to them. Both kids received so much help, care, and love, including therapy for years from their doctors, nurses and other professionals there. Barbara not only loves this hospital and the people working there, but feels eternally grateful and obliged to pay them back.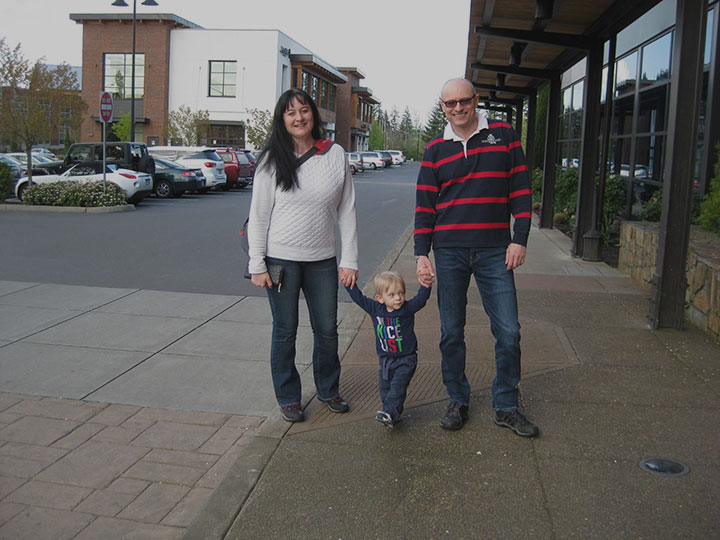 Your team at Bohemian Kitchen is made up of small food business owners. We are your neighbors in Beaverton, Portland, and the surrounding other cities in the area. We care about those that are caring for us every day. We, along with our customers, have experienced first hand the impacts of this pandemic. This is our way of showing gratitude to those on the frontlines of this battle against coronavirus. This is also a way for us to survive during this crisis.
Businesses currently participating:
• Alchemy Catering
• OMGuasch Meal Prep
• Petal Bakery
• Lugano
• Bohemian Kitchen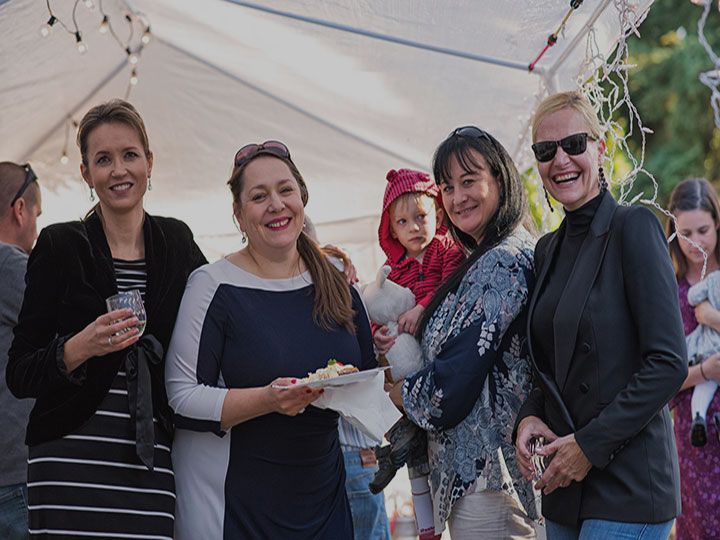 HOW CAN I HELP?
You can buy meals for hospital workers. Every donation we receive will help feed the people working tirelessly on the medical frontlines, while supporting some of the small local businesses that help make our community so great.
HOW THE MONEY WILL BE SPENT?
We will make as many meals as finances allow us to and deliver them directly to the Emergency Room and ICU units at St. Vincent Medical Center. With growing support from you, we would love to serve more hospitals in the area.